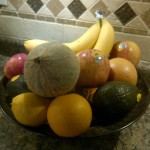 Yes- it's "OFFICIAL" - We have launched the Fabulous, Fit & Fantastic Living Juicing Show
Together with some of our sponsors and affiliates we bring to you the amazing Juicing Show. We will share with you the benefits of juicing, how simple it can truly be, and best of all, how to make clean up easier. Wendy Ladd will be sharing her personal testimony with you about her recent juicing experience and the outstanding results she witnessed.
Juicing is an excellent way to get to your "natural state of weight" and to get to optimum pH balance.
We are excited to have you on this journey with us and are sharing our First Press Release on The Fabulous Fit and Fantastic Living Juicing Show.
If you would like more details on this program please email or call the toll free number
1-866-342-4890.
Luv Wendy