It's pretty scary how your emotions can make you sick.
If you have stress, anger, and anxiety it truly can be making you sick
and forcing you to carry that extra weight.
It's time to sit down and take a good hard look at what is stressing you out
and remove it.
Looks for the things that bring you peace. This is where you will be the happiest and healthiest.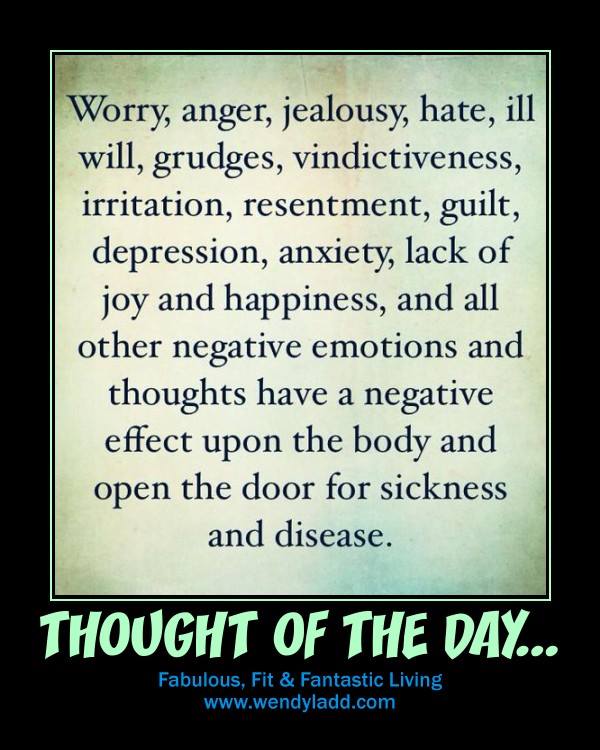 Remember to Always Be Fabulous
Luv Wendy