There are many effects of bereavement that can strike while you are coping with grief of
a loved one passing. For me it has been an ongoing challenge with my weight after my
best friend/mother passed recently.
Due to a high release of cortisol from the stress and crying it doesn't even matter how little
I eat or how much I watch what I eat... the weight still finds its way to by butt.
I guess it's a process as everyone keeps saying. Time is the only thing that will help
As you go through your life in a new normal it someone never feels the same.
All I can say is do your best with what you have and you will know when the right time
is for you to make a change. Don't be hard on yourself during the process. It is what
it is. Losing my mother has been the hardest thing I have ever had to endure
Many other grief symptoms are very unnatural and scary, and can even be bizarre. But almost all of them are perfectly normal! No, you're not losing your mind... just going through a normal and healthy grieving process.
Here is a great article sharing the following effects of bereavement.
I hope it helps.
"I'm exhausted!"-- the physical signs and symptoms of grief
"Are you sure I'm not going crazy?"-- emotional and mental symptoms
"Where are all my friends?" -- social changes
"So where was God during all of this?" -- spiritual challenges
"Is this bizarre, or what?" -- unusual experiences
"Do I need help?" -- warning signs that professional help is needed
Continue reading at:
http://www.recover-from-grief.com/effects-of-bereavement.html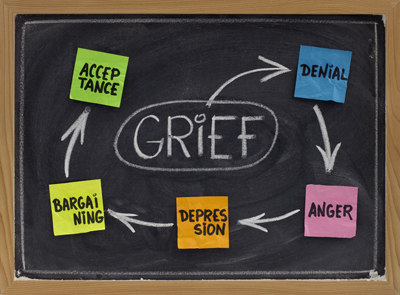 Remember to Always Be Fabulous
Luv Wendy