Eating alkaline and changing your routines of what you eat are not
always easy.
Grabbing quick, processed foods seem to be the
way of the world these days as our lives seem to get busier
and busier, however it is not the healthy choice.
It takes discipline and a strong desire to feel healthier.
The best way to feel more vibrant and alive is to add more
alkaline foods into your diet.
Start gradually and make small changes. You will notice
the difference within a few days and it will motivate you
to keep adding more alkaline foods day by day.
Your body will love you for it!!
And you will also feel a bit lighter as well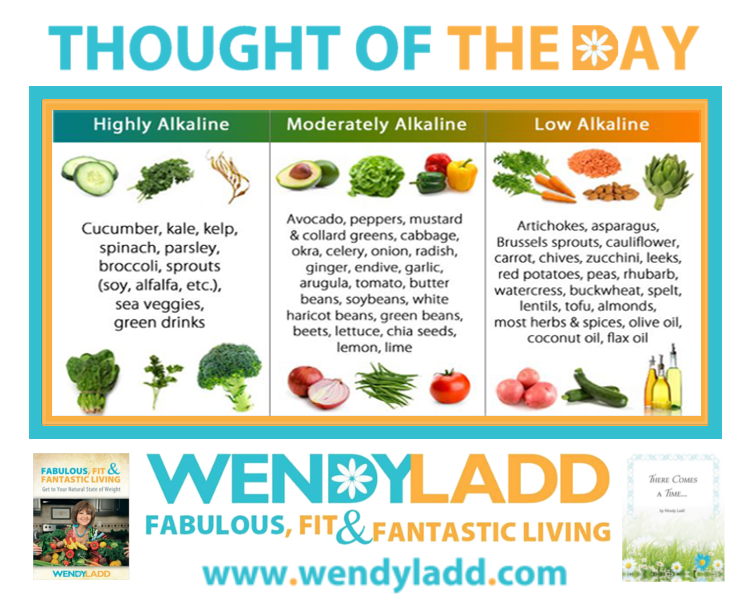 Remember to Always Be Fabulous!
Luv Wendy