I love this! Take a minute to see who you are allowing in your circle.
They should encourage you to be greater every day.
Be happy for you when you have success,
Cheer for you from the sidelines to keep going for your dreams,
Inspire you to be more fabulous!
If the people in your circle aren't doing this and clapping for you wins...
It's time to get a new circle.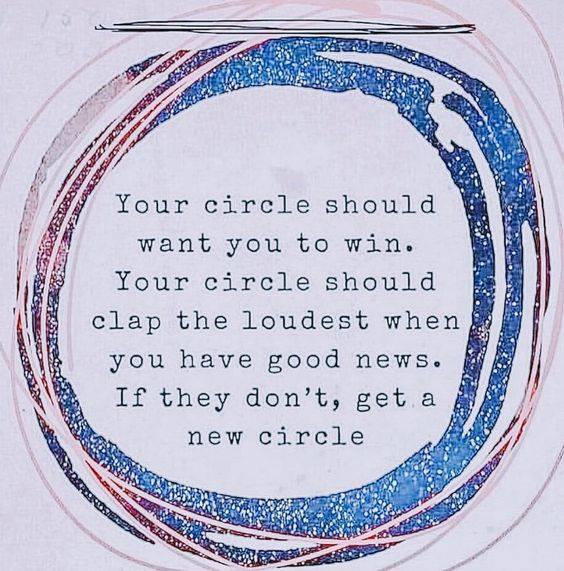 Remember to Always Be Fabulous!
Luv Wendy