Wendyism: Being Healthy is NOT a SIZE - It's a LIFESTYLE
For those of you who wake up every morning and step on a scale deciding
if it's a good day or not pending on what you weigh I must share with you
it's time to stop letting that scale control you.
I encourage people to cut the labels out of their clothing
so they don't know what size they wear. It doesnt matter.
If you feel great, feel confident in who you are,
and love who you see looking back in the mirror, you have got it made people.
Don't let the size of the outfit affect how you feel about yourself.
You are FABULOUS! This applies to both men and women.
Both sexes feel the same body image issues.
I learned a long time ago I will never be a size 4.
I could stress out my body but my bones and my DNA won't allow it for a healthy state.
I tried living as a size 6 and was dizzy all the time.
I love my curves, I love my bootie and I love loving MYSELF.
Being a SIZE HEALTHY is more important than the size of my jeans.
CELEBRATE what ever size you are, whether it's a 2 or a 22
as long as you are HEALTHY.
Please pass this on as so many people out there think that their size defines them.
Society has warped our minds of what HEALTHY looks like.
Eat an alkine diet and you will get to your "natural state of weight".
If you want more info on how to do that LIKE our Facebook page and message me and I will send you information, compliments of Fabulous, Fit & Fantastic Living.
Remember to Always Be Fabulous
Luv Wendy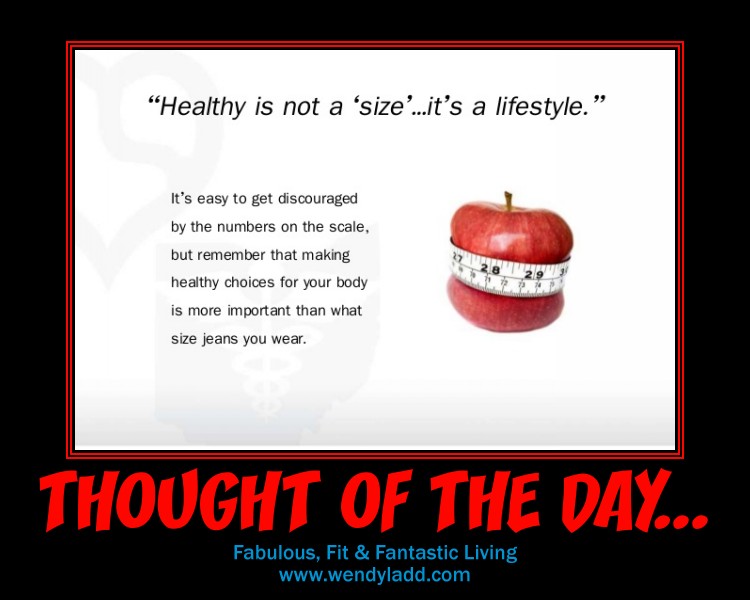 Photo credit to Partners In Health - Thank you!