Pineapple and Papaya
Posted on May 5, 2017 by Wendy There have been 0 comments
Pineapple and Papaya are an excellent way to add Bromelain to your diet.
The main reason I love Bromelain is because it is an anti-inflammatory.
It can help reduce pain, ulcers, joints and swelling.
Bromelain is also an enzyme that is highly effective antifungal and antibacterial
which helps your large intestine where most fungus is found.
Bromelain removes fungus and dead bacteria and helps boosts the healthy flora.
So to help alleviate the bloating and swelling add some pineapples and papaya
to your diet. Your body will love you for it!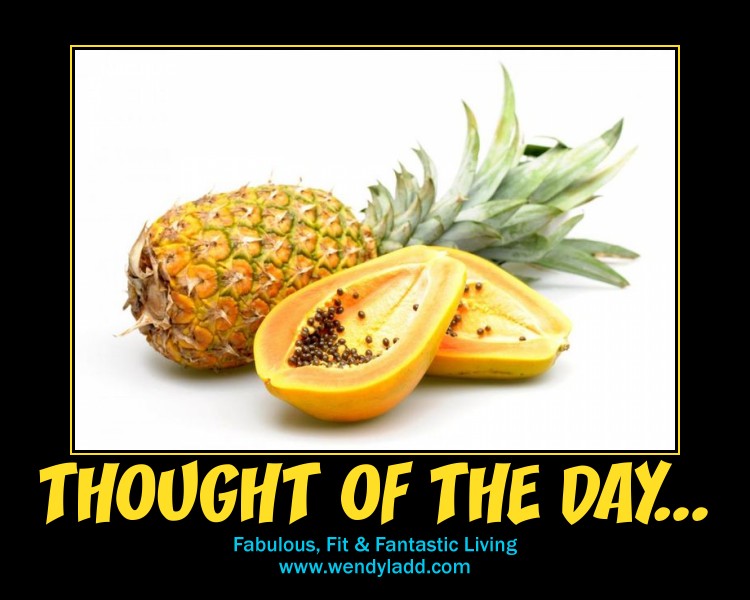 Remember to Always Be Fabulous!
Luv Wendy
This post was posted in Health and Fitness