Lack of Sleep Can Lead to Weight Gain
Posted on March 7, 2017 by Wendy There have been 0 comments
Do you ever find that when you are feeling over weight you then notice you haven't been sleeping properly?
Have many stressful events been happening in your life and suddenly those couple pounds crept up on you?
Losing out on sleep creates a viscous cycle in your body, making you more prone to various factors
contributing to weight gain.
The more sleep-deprived you are, the higher your levels of the stress hormone cortisol will be
which increases your appetite.
When you are tired do you find you go for whatever's going to be easy and make you feel better in the moment?
Is a bad choice of high fat, high carb foods? Make a commitment to yourself to get those 8 hours of sleep.
It will lower your level of cortisol and You will make better food choices.
Your will power will be higher and our body will Thank You for it.
Remember to Always Be Fabulous
Luv Wendy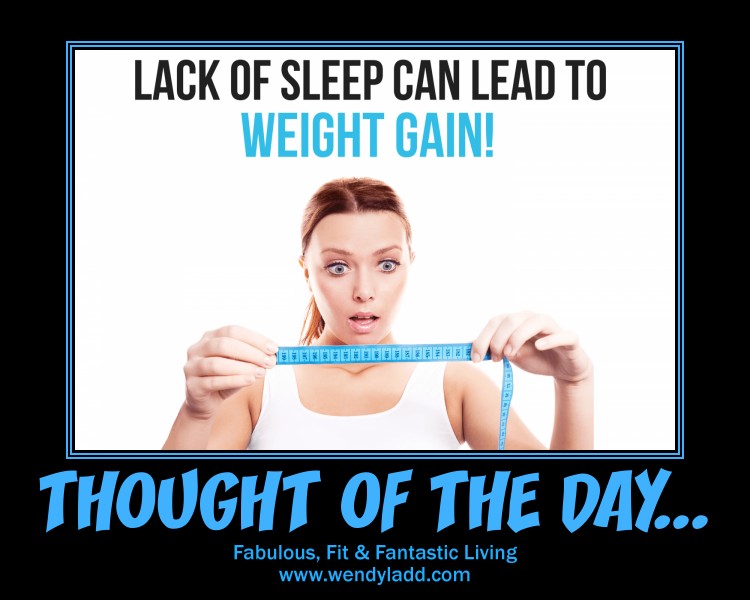 This post was posted in Health and Fitness